Shizuoka
Summary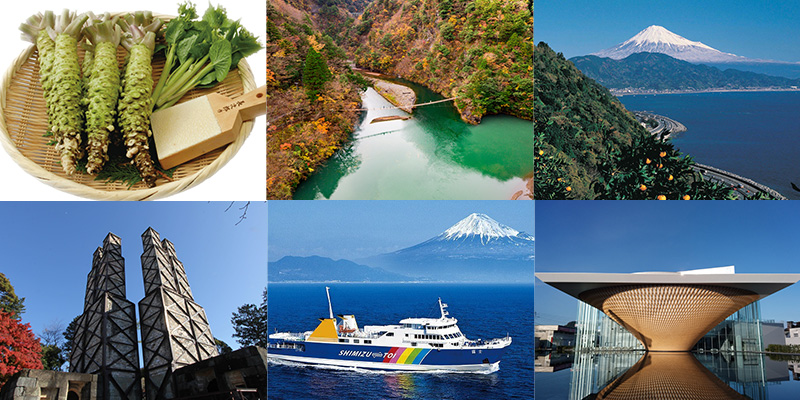 Shizuoka prefecture is located almost in the center of Japan. The variety of nature here such as the sea, mountains, and lakes is a microcosm of Japan's rich climate. Mt. Fuji, which is a symbol of Japan known to the world; and, Nirayama Reverberatory Furnace, which can be said to be a monument of modern history. As represented by the two world cultural heritage, Shizuoka Prefecture has created landscapes, scenic spots and regional cultural assets with unparalleled value through its eternal nature, culture derived from nature and long history.
Climate (temperature / precipitation)
ーーーーーーTemperature(℃)-----------------------Precipitation(㎜)

Source:Japan Metrogical Agency
The average monthly temperature is 16.5 ℃, and the average annual precipitation is 2324.9 mm (observed by the Shizuoka Local Meteorological Observatory in Suruga-ku, Shizuoka City). Climate here is catagorized as warm oceanic climate except in the northern mountainous regions. In Shizuoka, the climate is clear with four seasons: spring, summer, autumn, and winter. Winter is dry and sunny, and there is not much snow on flat ground.
Cost of living

Foods recommended by locals
Shizuoka tea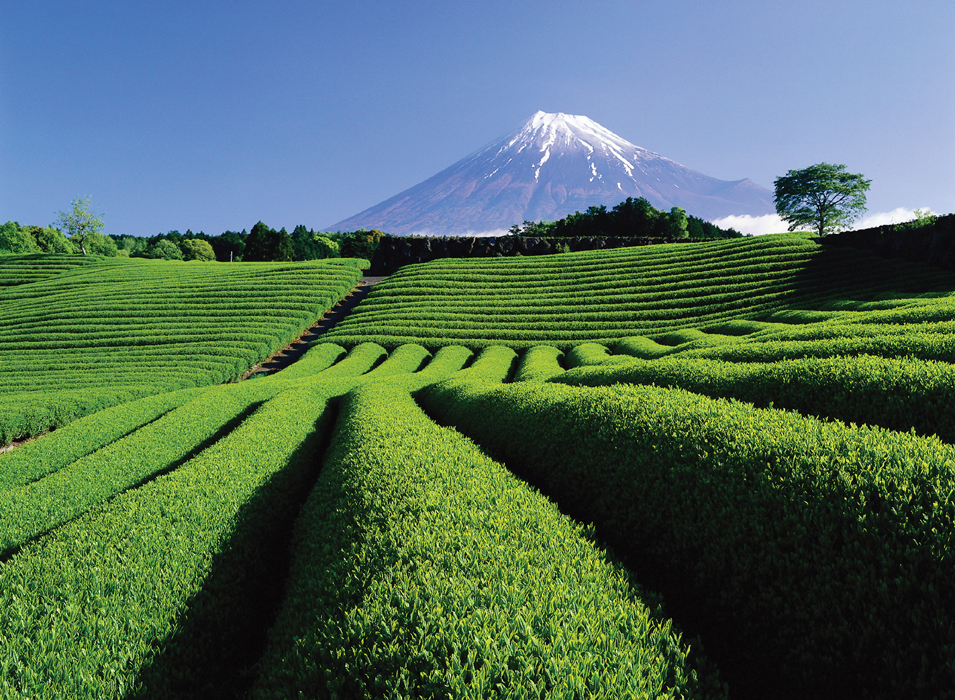 Speaking of Shizuoka prefecture, after all tea. It is the number one producer in Japan, accounting for 40% of the national production. It is said that Shizuoka tea began when a high priest named Seiichi Kokushi brought back seeds from China and sown them in the upper reaches of the Abe River during the Kamakura period. High-quality tea grown in clean water on the slopes of a mountain covered with river fog is said to have been loved as a tea for the Tokugawa Shogunate during the Edo period. A variety of teas such as needle-like high-grade sencha, deep green deep-steamed sencha, tea with a characteristic aroma, Japanese black tea, and oolong tea are produced.
Wasabi (Japanese horseradish)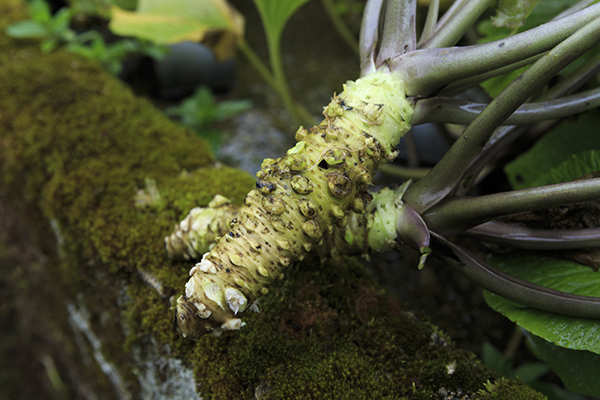 Wasabi grown in cool and clean water. The English name is "WASABI", and it is a spice specially produced in Japan that represents Japan in the world. The real taste of clear stream breeding, as clean water is the life of wasabi. Shizuoka Prefecture produces wasabi in a blessed climate and is the largest producer of wasabi in Japan. "Wasabi" grew up in the blessed nature of Shizuoka prefecture. It is a specialty vegetable that Shizuoka Prefecture is proud of throughout the country. (Excerpt from Shizuoka Prefecture website)
Famous places / spots recommended by locals
Mt. FUJI WORLD HERITAGE CENTRE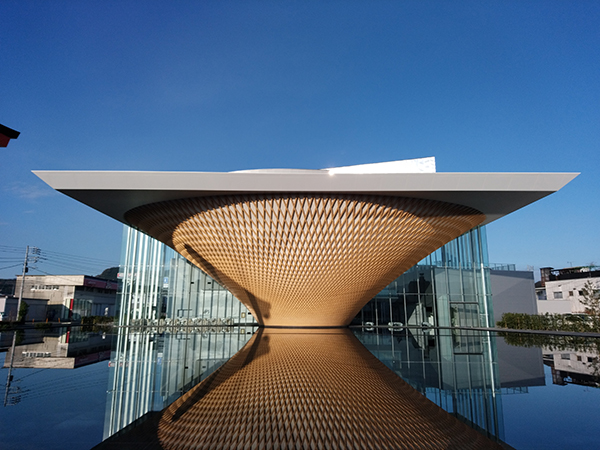 A base facility for passing on the universal value of Mt. Fuji, a world cultural heritage, to posterity. Inside the characteristic exhibition building with an inverted conical shape that imitates upside-down Mt. Fuji, a spiral slope of 193 meters is installed, and you can climb while watching the image projected on the wall from the sea to the top of the mountain. You can experience climbing Mt. Fuji in a simulated manner.
Google MAP
Suruga Bay Ferry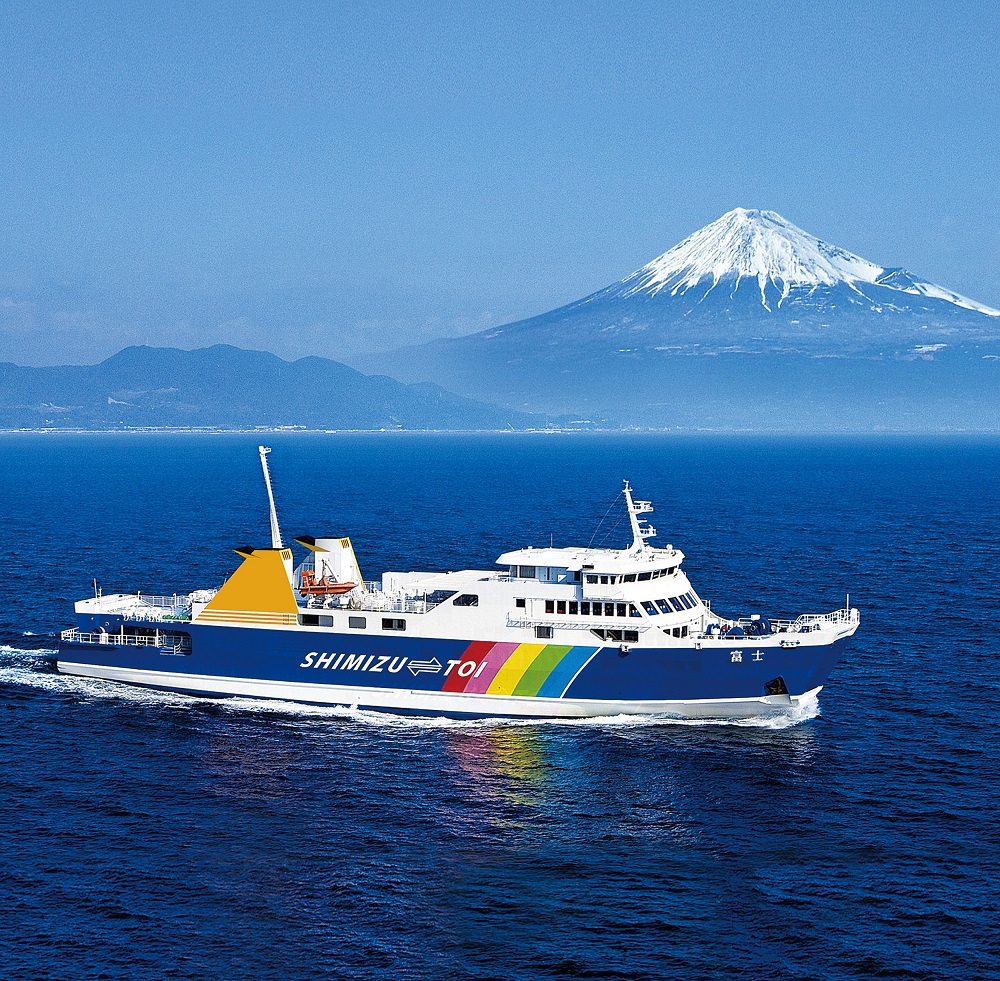 Suruga Bay Ferry that connects Shimizu Port and Toi Port in 70 minutes. It is a car ferry that sails in Suruga Bay while looking up at the world heritage site, Mt. Fuji. You can enjoy a spectacular cruise while gazing at the beautiful view of Mt. Fuji from the coastline to the summit over the shining Suruga Bay. Limited gourmet food such as ōban-yaki with logo mark and ice cream are also on sale on board! You can enjoy a premium cruise while enjoying eating and drinking.
Google MAP