Gunma
Summary
It is an hour or 100km away from Tokyo, an area where industries centered on the manufacturing industry are thriving. In addition to having few disasters such as earthquakes, it is located in Kanto area same as Tokyo, where cost of living here is low (3rd place in Japan) and it is an easy-to-live area. There is a wide variety of areas in the prefecture, from highlands to plains, where you can enjoy both the rich nature and the lifestyle of the city. You can enjoy various activities such as rafting and canyoning in summer; and, skiing or snowboarding in winter.
Climate (temperature / precipitation)
ーーーーーーTemperature(℃)-----------------------Precipitation(㎜)

Source:Japan Metrogical Agency
Gunma Prefecture is an area with long daylight hours. The climate differs between the south and the north, with flat lands in the south and mountains in the north and west. The southern part is hot and rainy during summer. It often appears in the media as a place where the highest temperature was recorded, such as Tatebayashi City and Isesaki City. In winter, the cold and dry monsoon "Karakaze" blows strongly, and there are many cold days. In the north and west, there are many snowy and rainy days due to the monsoon in winter. Therefore, there are many ski resorts can be found in Minakami area, Agatsuma area, Katashina area, Tamahara / Kawaba area.
Cost of living

Foods recommended by locals
Sukiyaki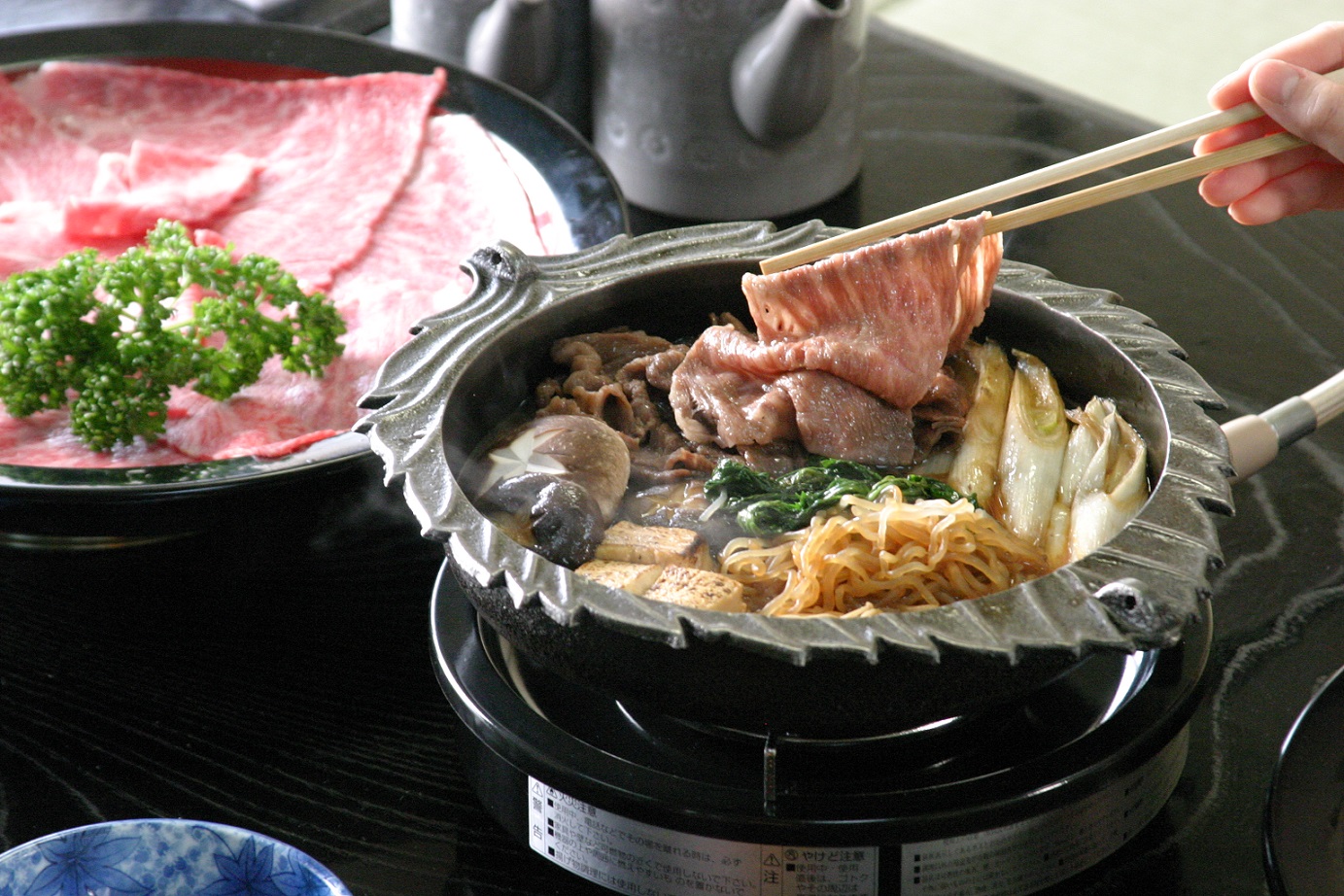 Gunma Prefecture is a prefecture with a "sukiyaki self-sufficiency rate of 100%" where all the ingredients for sukiyaki are produced in the prefecture. You can enjoy all the ingredients for sukiyaki such as Joshu beef, Shimonita green onion, konjac, shiitake mushroom, Chinese cabbage, etc. from local, Gunma prefecture. This is a dish that you can enjoy the ingredients from Gunma.
Mizusawa Udon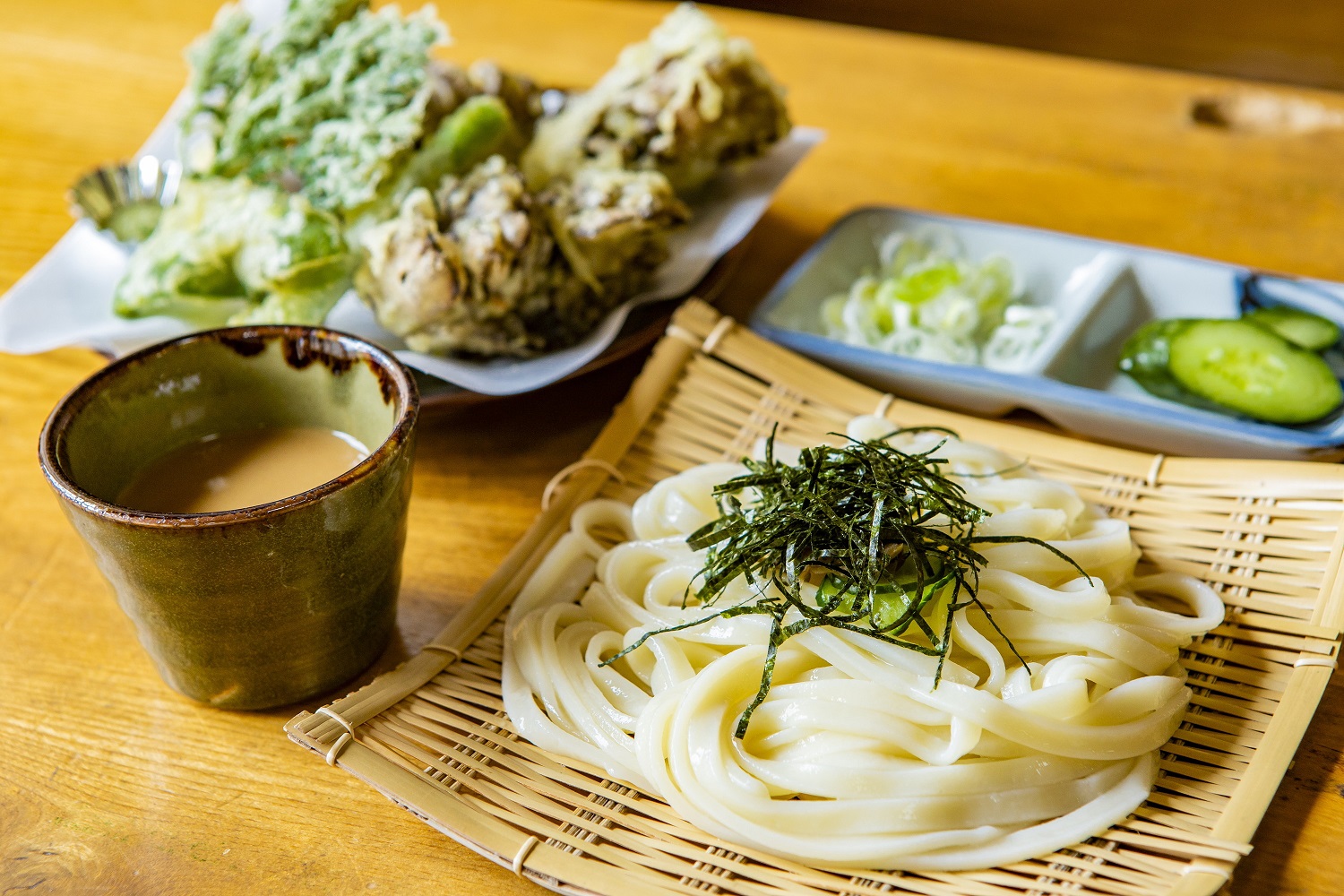 Mizusawa Udon, one of the three major udon noodles in Japan, is a specialty dish near Mizusawa, Ikaho Town, Shibukawa City, Gunma Prefecture. Mizusawa Udon uses the water from the foot of Mt. Haruna, flour and salt, taking two days to knead the flour and to finish it. The elastic and transparent noodles are excellent.
Famous places / spots recommended by locals
Kusatsu Onsen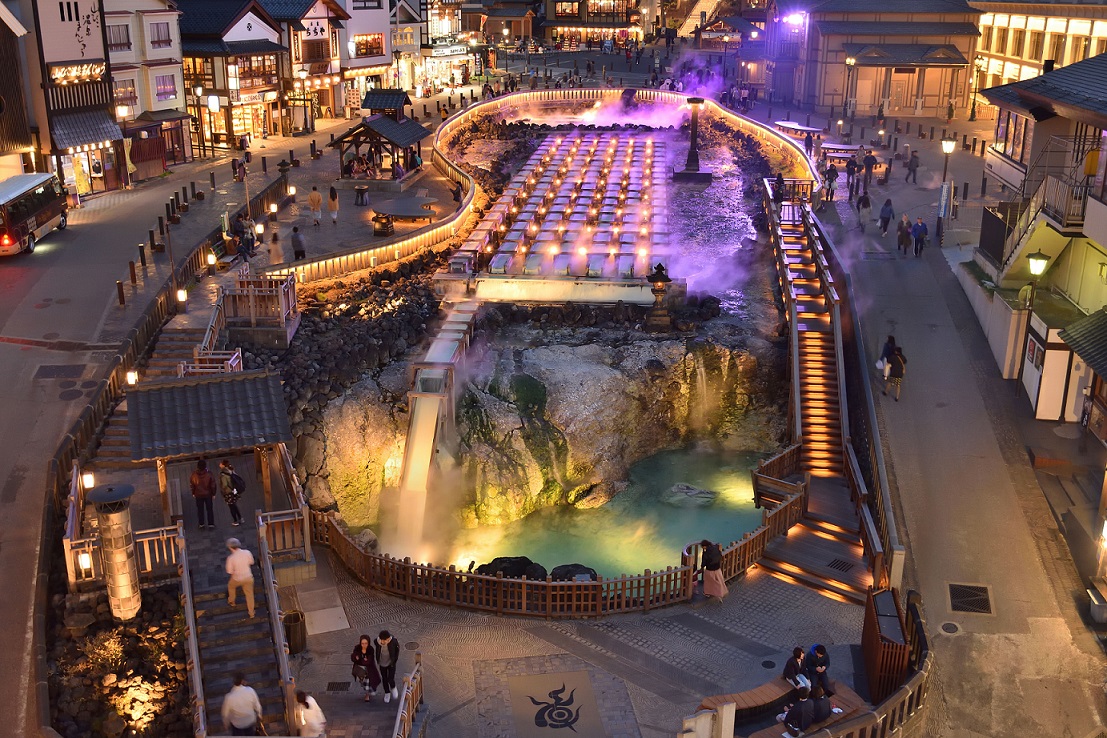 Kusatsu Onsen, one of the three most famous hot springs in Japan, has won the first place in "Japanese hot springs Top 100" for 16 consecutive years. Being one of the three major hot springs in Japan, Kusatsu Onsen has the largest amount of natural springs in Japan. The photo is Yubatake, the symbol of Kusatsu Onsen. It is lit up every night and you can see the fantastic Yubatake. There are many inns and shops in the area. It is recommended to take a walk in the inn's yukata. Of course, the hot springs are also the most enjoyable! Google MAP
Water activity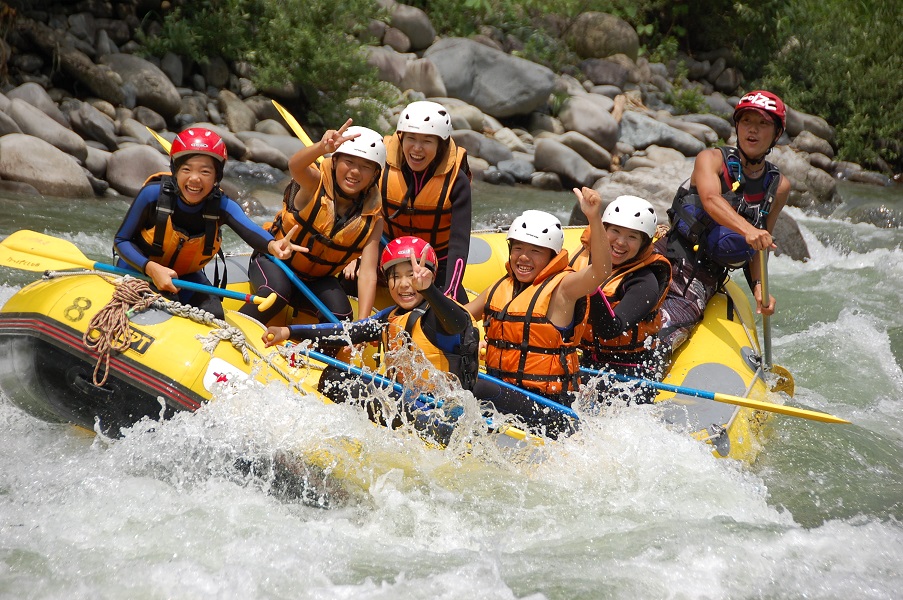 Gunma Prefecture is a treasure trove of nature! There is an environment where you can experience the magnificent nature with all five senses. The photo shows rafting in Minakami Town. You can also enjoy other water activities such as canyoning, SUP, and canoeing. Of course, in winter, you are also able to enjoy snow activities with smooth powder snow. Therefore, you may enjoy yourself all year round in Gunma Prefecture!
Google MAP