Mie
Summary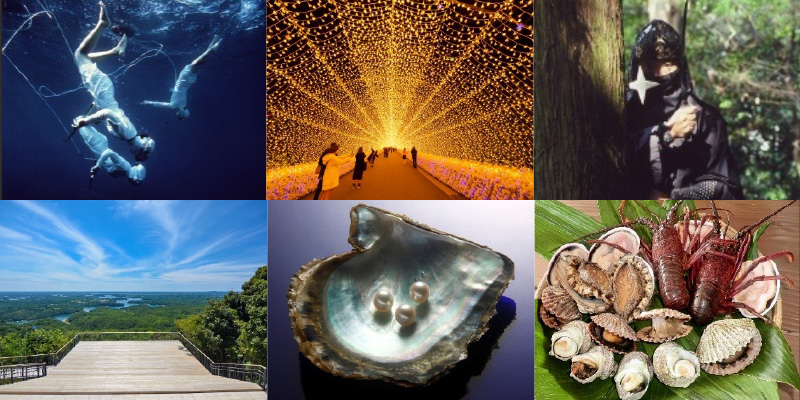 Mie Prefecture, located in the middle of Japan, is blessed with abundant nature and diverse cultures. Many tourists come to see ninjas, sea maidens and more. We are also blessed with attractive "food" such as Matsusaka beef, fresh seafood and delicious sake.
Climate (temperature / precipitation)
ーーーーーーTemperature(℃)-----------------------Precipitation(㎜)

Source:Japan Metrogical Agency
Winter (December-February): The coastal areas are warm and the mountains may snow, but the amount of snowfall is small and the overall temperature is warm. Summer (July-September): During the day, the temperature can rise to nearly 40 ° C, but the temperature varies from place to place, so it's a good idea to bring along one more piece of clothing to put on.
Cost of living

Foods recommended by locals
Matsusaka beef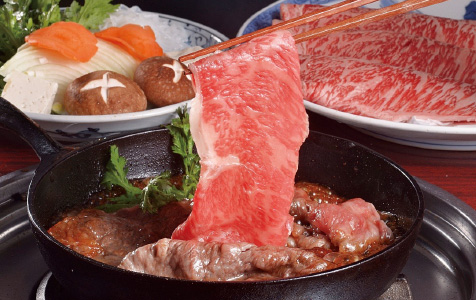 Mie Prefecture's world-class brand Wagyu beef. Matsusaka beef is characterized by its sweet and elegant aroma, healthy and high-quality fat, and mellow texture. It is recommended to eat it as sukiyaki or shabu-shabu. Although it is a high-class beef, it will be cheaper to have it in Mie prefecture, where it is produced, than in other areas.
Rice cake sweets street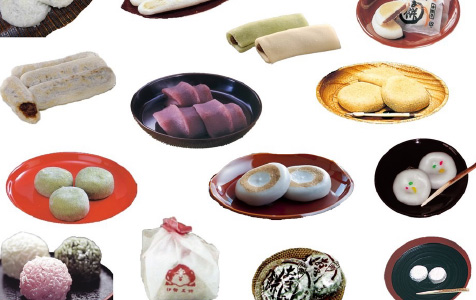 Along the way to Ise Jingu, there are many shops, as a resting place for worshipers, where offer Japanese sweets, mochi; and it is called "Mochi Kaido (Mochi Way). You can find various delicious mochi here, so it may be fun to take time to try all kinds of Mie mochi.
Famous places / spots recommended by locals
Ise Jingu (Naiku)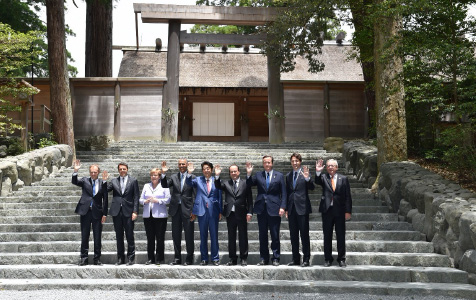 The shrine consisting of 125 shrines scattered in the Ise-Shima area is called "Ise Jingu", and the inner shrine enshrines the god who is considered to be the ancestor of the imperial family. Surrounded by hundreds of years old sacred trees, it has a sacred atmosphere. The photo is taken when heads of state visited Naiku during G7 Ise-Shima Summit in 2016. You can also enjoy eating and shopping in the adjacent Oharaimachi and Okage Yokocho.
Google MAP
Kumano Kodo Iseji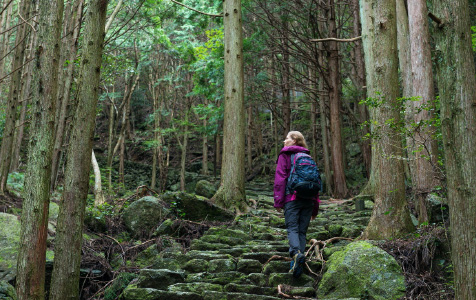 It is a pilgrimage route that many people have taken to visit three sacred sites called "Kumano Sanzan" from Ise Jingu. It is registered as a part of the "World Heritage Site of the Road", which is rare in the world. There are various courses, and you can enjoy walking according to your physical strength while touching the ancient landscape, history and culture.
Google MAP