Wakayama
Summary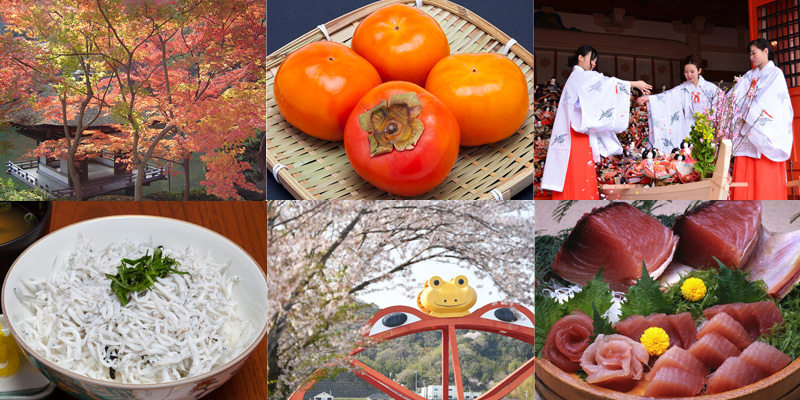 Facing the Pacific Ocean, Wakayama Prefecture is located in the southwestern part of the Kii Peninsula, the largest peninsula in Japan. It is a region full of natural blessings and historical assets. In addition, the warm climate and abundant nature give blessings to mountains, rivers and the sea where nurture many tourism resources and products.
Climate (temperature / precipitation)
ーーーーーーTemperature(℃)-----------------------Precipitation(㎜)

Source:Japan Metrogical Agency
Wakayama Prefecture has a long north-south distance and the climate is different between the north and the south. The northern part of the prefecture, such as Wakayama City, belongs to the Seto Inland Sea climate. The weather and humidity are stable throughout the year with a low amount of precipitation. On the other hand, the southern part of the prefecture belongs to the Pacific coastal climate. There are some areas that are warm and susceptible to typhoons due to the influence of Kuroshio Current and have extremely high rainfall. Daylight hour is long and tends to be relatively cool in summer but warm in winter.
Cost of living

Foods recommended by locals
Wakayama Ramen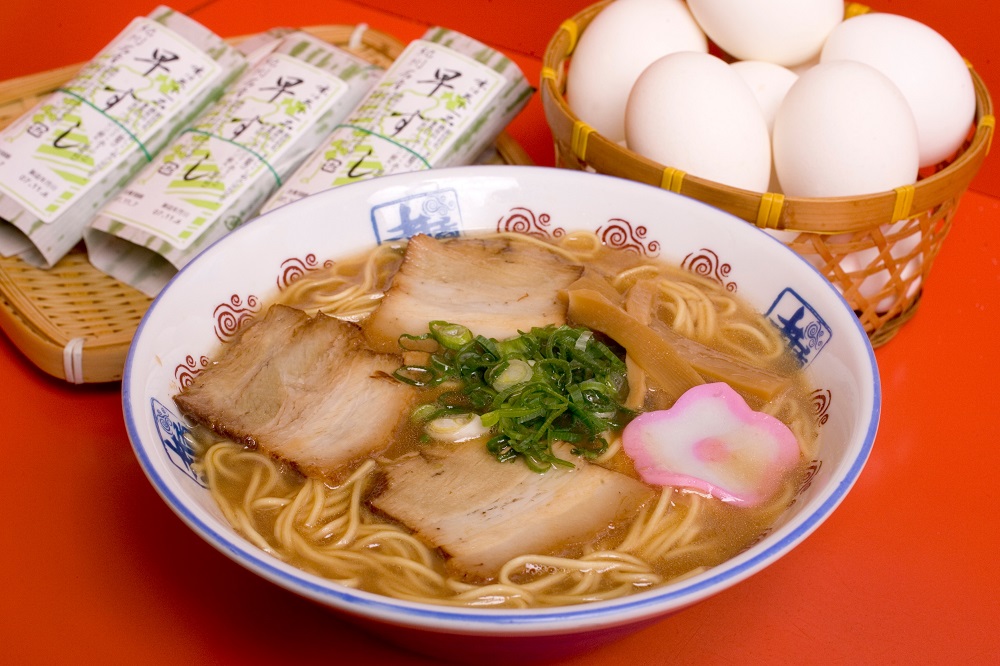 It is called "Chūka Soba" in Wakayama and is served at specialty stores or inexpensive restaurants as local ramen. Pork bones are used and mainly divided into two types: soy sauce-based and rich pork bone soy sauce-based. The noodles are narrow straight noodles, and it is always being boiled slightly softer.
Kishu Umeboshi (salted plums)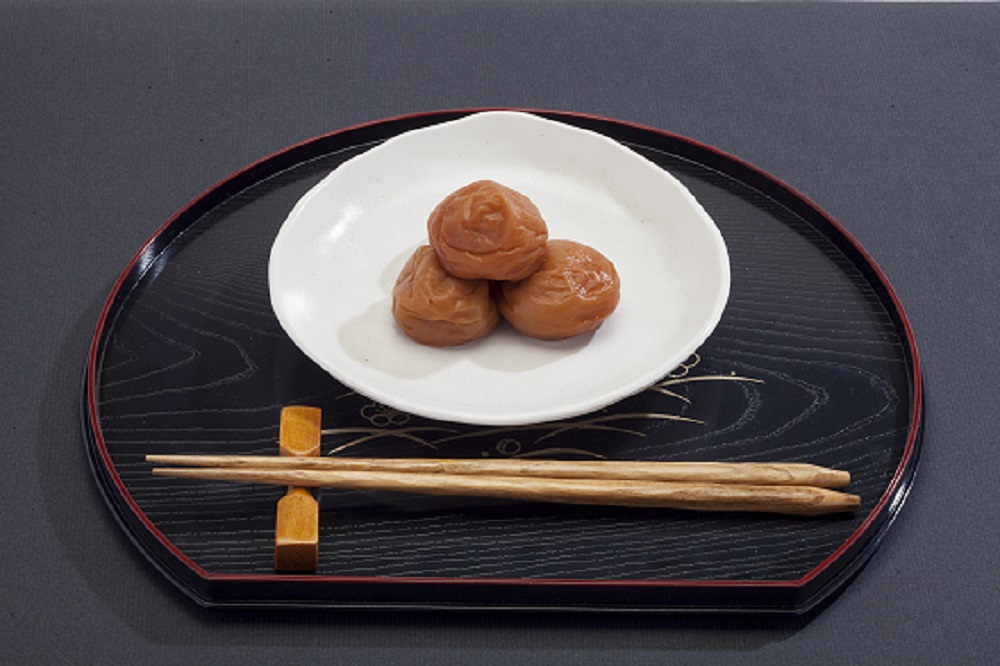 Plums from Wakayama Prefecture are used to produce large, thick and soft umeboshi in Inami Town, Minabe Town, Tanabe City and Nishimuro District Beginning with the recommendation for cultivation given by Kishu Tanabe Han, in Meiji era, plum production and processing began to be carried out consistently.
Famous places / spots recommended by locals
Sacred Sites and Pilgrimage Routes in the Kii Mountain Range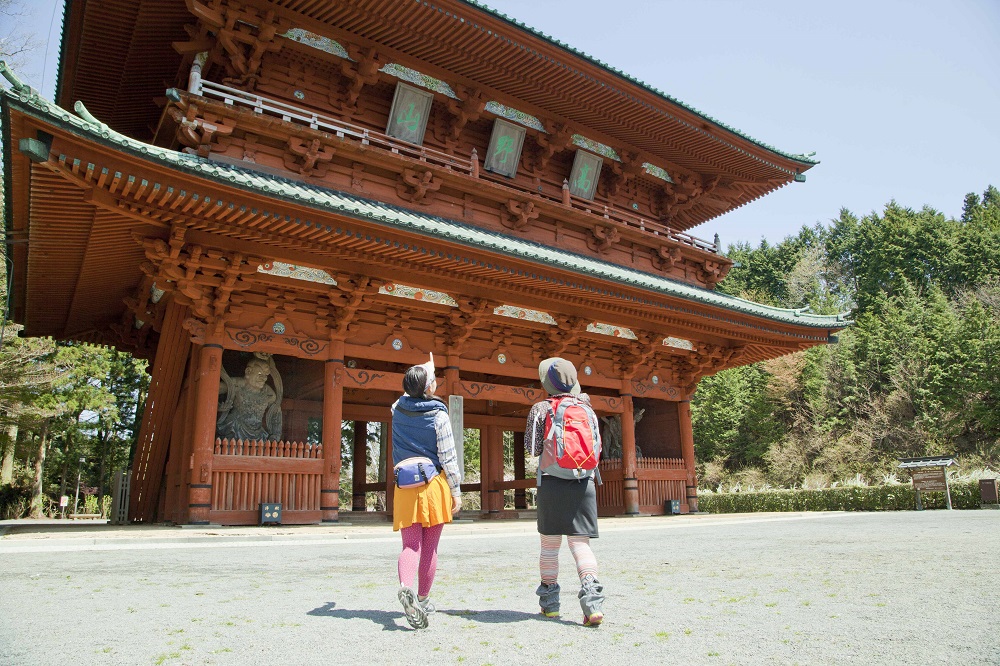 It is a world heritage site that is rare in the world, connecting three sacred sites of Kumanosanzan, Koyasan, Yoshino-Omine with pilgrimage route that straddling Wakayama, Nara and Mie prefectures.
Google MAP
Nanki Shirahama Onsen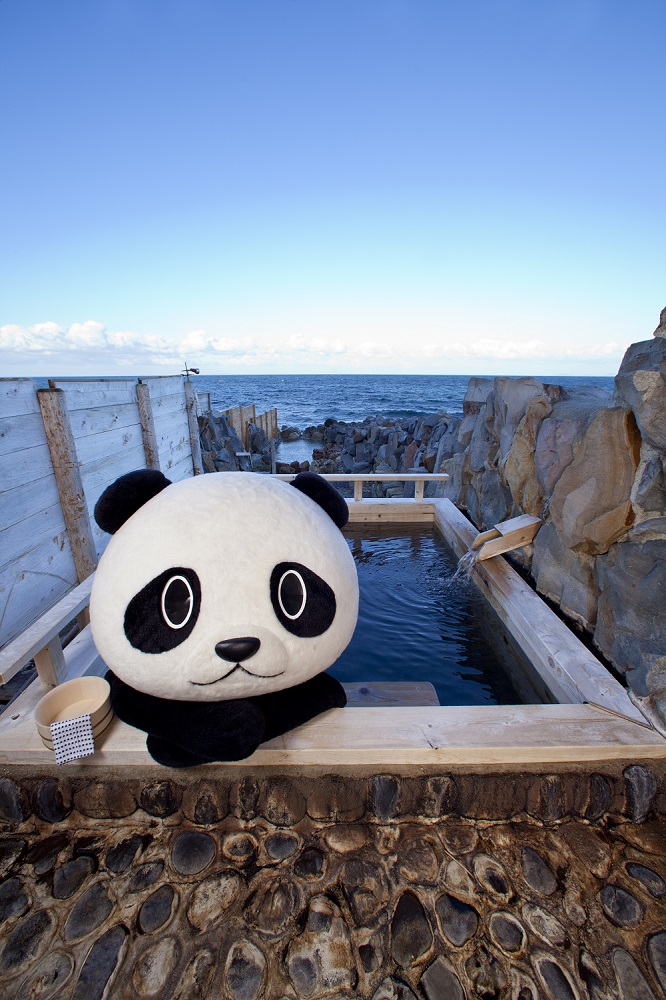 A famous hot spring village which is also known as "The Three Great Hot Springs in Japan". Its history is very old, and there is a description in Nihon Shoki that successive Emperors of that time visited here. Nowadays, it is one of the best resort areas in Kansai where hotels and inns are lined up. Everyone is allowed to enjoy the public bath not only the guests.
Google MAP
Photo:Public Interest Incorporated Association Wakayama Prefecture Tourism Federation