Oita
Summary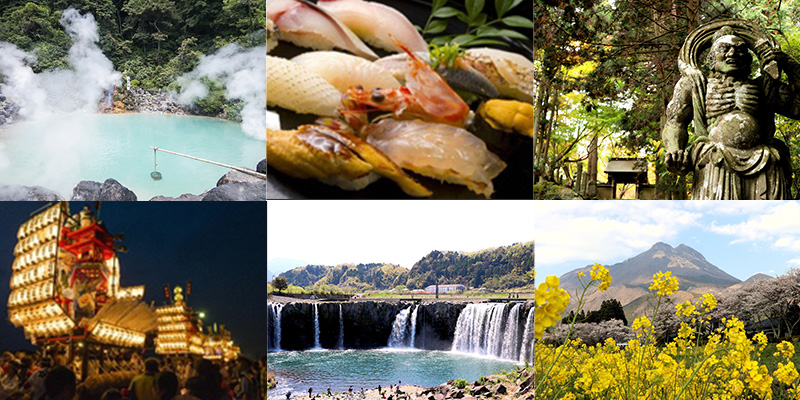 Oita Prefecture is blessed with, warm climate, rich nature such as the sea and mountains where nurture fresh and safe food, valuable historical cultural heritage such as Usa Jingu and Rokugo Manzan. In addition, the hot springs that spread throughout the prefecture, including Beppu and Yufuin Onsen, boast the largest yeild and the number of hot springs in Japan; and, eight of the ten kinds of hot springs on the earth are able to find here. Furthermore, Oita Prefecture is packed with luxury food such as Seki Aji, Seki Saba and Bungo beef, as well as wonderful seasonal food such as kabosu and shiitake mushrooms. On the other hand, manufacturing bases are also concentrated. Representative companies in Japan such as Nippon Steel, Daihatsu and Canon are operating their factories here. Also, more than 3,600 international students from 93 countries and regions around the world are gathered here to study.
Climate (temperature / precipitation)
ーーーーーーTemperature(℃)-----------------------Precipitation(㎜)

Source:Japan Metrogical Agency
The weather forecast in Oita Prefecture is divided into northern, central, western and southern parts. The northern part belongs to the Seto Inland Sea climate zone, but in winter the weather is bad, often cloudy, due to the influence of the monsoon. During the winter monsoon, the weather in the central part, is better than in the northern and western parts due to the influence of the mountains in the northwestern area of the prefecture. The western part is inland and there are many thunderstorms in the summer. The well known basin fog of Hita and Yufuin occurs from autumn to early winter. The southern part is the warmest and most rainy area in the prefecture. It is characterized by heavy summer rains and fine winter weather.
Cost of living

Foods recommended by locals
Jigokumushi (Hell steamed food)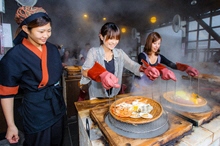 A traditional cooking method that has been used since Edo period in Kannawa, Beppu City, which uses hot spring fumes with 100% geothermal energy at 98℃. The umami of the ingredients is condensed and excess oil is removed, making the food delicious and healthy.
Toriten (Chicken tempura)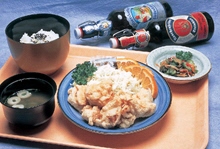 Toriten, a local dish of deep fried battered chicken from central Oita prefecture, is the soul food of Oita citizens. The taste varies depending on the restaurant. You can enjoy Taiwan-Chinese Toriten, Japanese-style tempura-like Toriten, Western-style Toriten or original creative Toriten.
Famous places / spots recommended by locals
Nagayu Onsen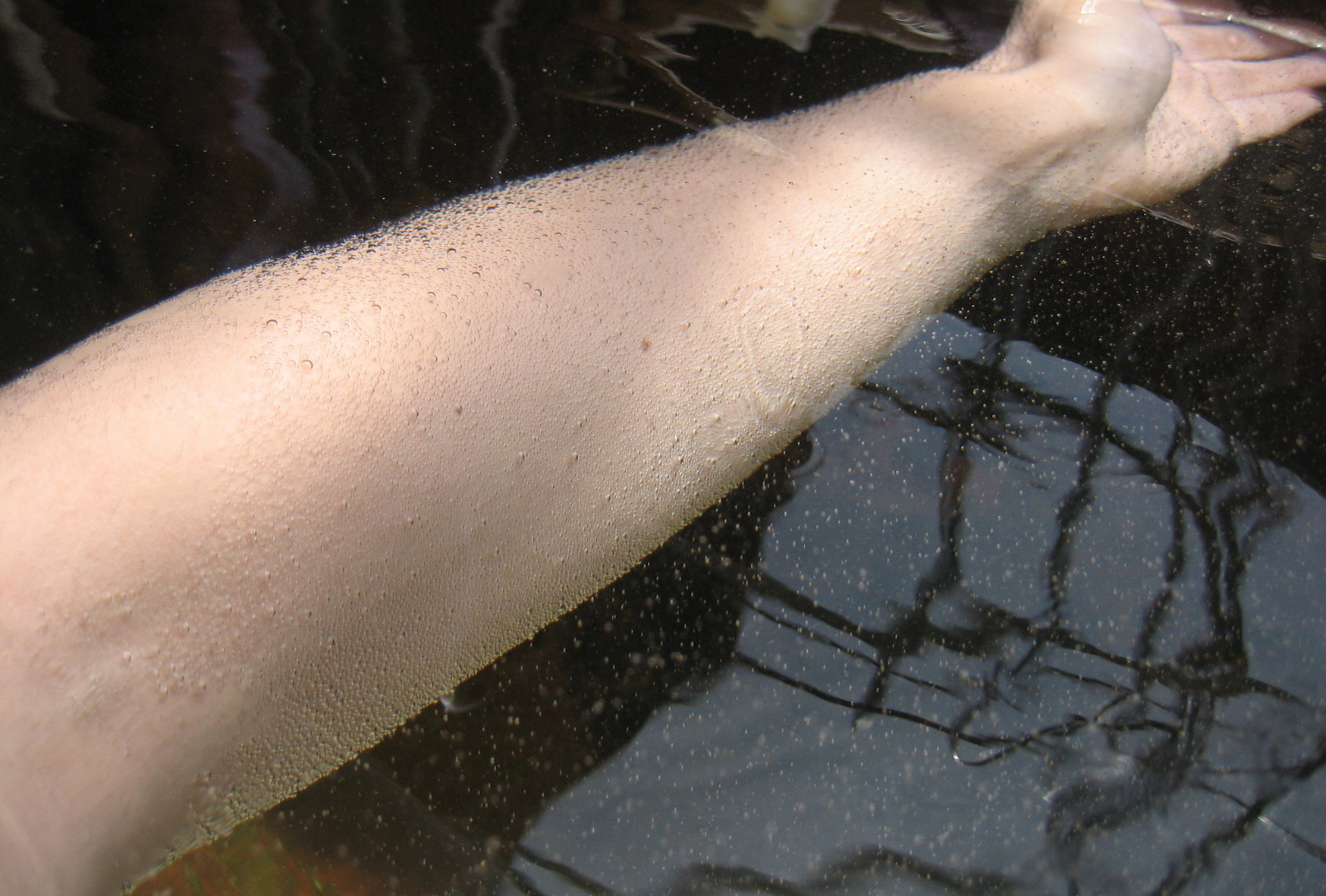 Nagayu Onsen, a hot spring located in Naoiri Town, Taketa City, is a world-leading carbonated springs in terms of carbon dioxide concentration, yeild of spring water and temperature. Since it is rich in carbonic acid gas, it promotes blood circulation and is expected to be effective for fatigue recovery, skin diseases, rheumatoid arthritis, pains such as neuralgia and motor disorders.
Google MAP
Usuki Stone Buddhas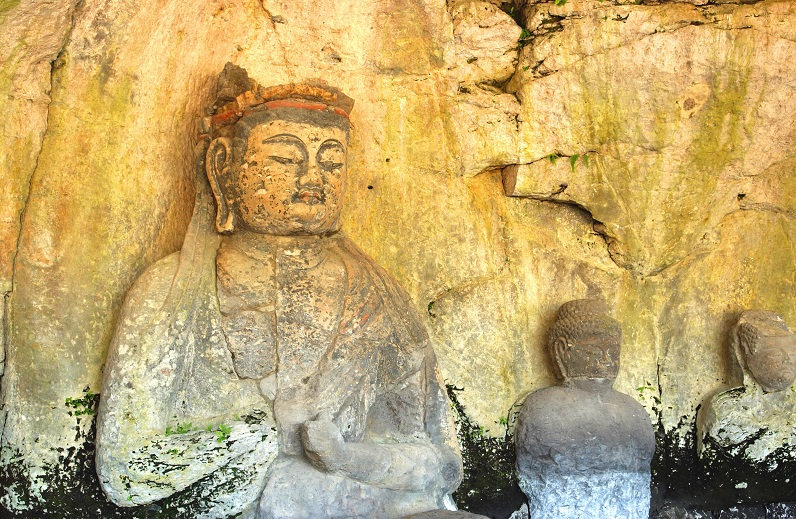 Usuki Stone Buddha is said to have been carved from late Heian period to Kamakura period. As a Magai Buddha ( Buddha figure carved on a rock face), it was designated as a national treasure for the first time in Japan in June 1995. It has two stars in The Michelin Green Guide and is visited by many foreign tourists.
Google MAP