Okinawa
Summary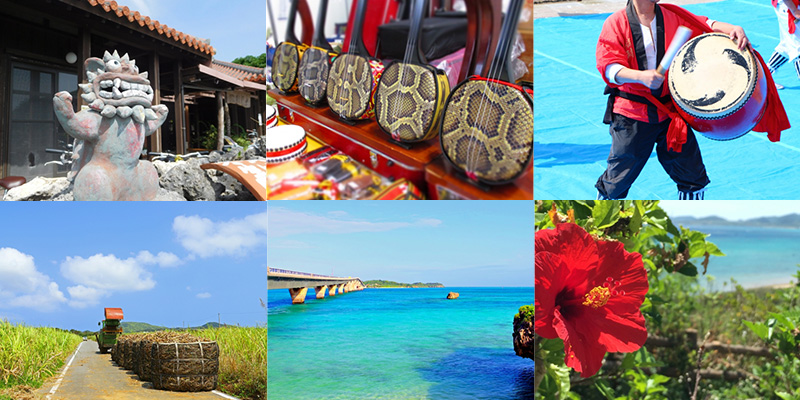 Okinawa Prefecture is attractive for its subtropical climate and traditional culture. Spectacular view of nature that cannot be found on the mainland of Japan, marine sports on the beach etc., are ways to enjoy the nature here. You can relax with resort-feeling under a laid-back climate.
Climate (temperature / precipitation)
ーーーーーーTemperature(℃)-----------------------Precipitation(㎜)

Source:Japan Metrogical Agency
It has a mild climate throughout the year. Due to the wind blowing from the sea, it rarely becomes a hot day with daily temperature higher than 35℃ even in summer.
Cost of living

Foods recommended by locals
Soki Soba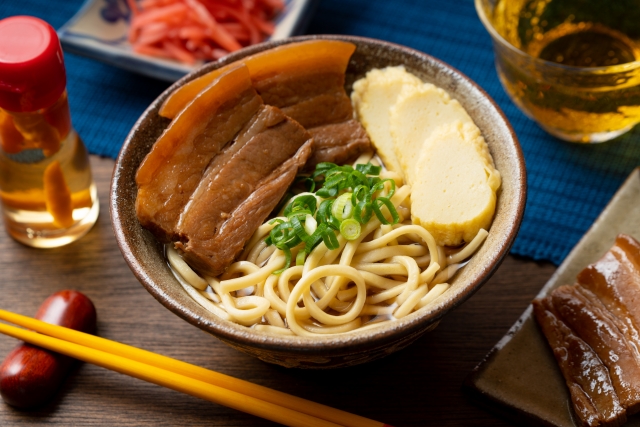 The soup stock is bonito-pork based. Noodle is made from wheat flour and is eaten with soki (sweet and spicy pork spare ribs).
Goya Chanpuru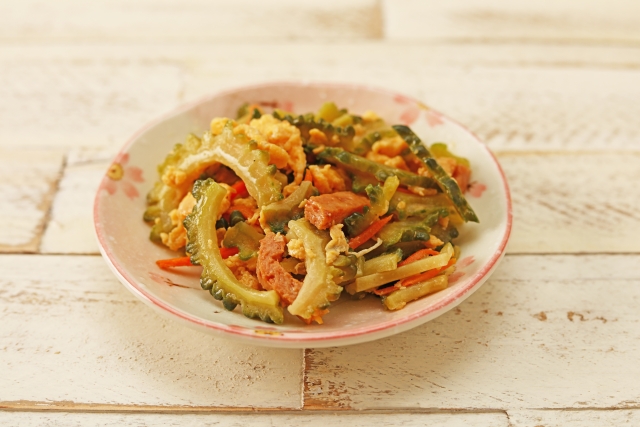 Stir-fry bitter gourd (bitter melon) with Shimadofu and pork. This dish is also widely popular as an izakaya dish. ※ Chanpuru is an Okinawan word for stir-fried food.
Famous places / spots recommended by locals
Okinawa Churaumi Aquarium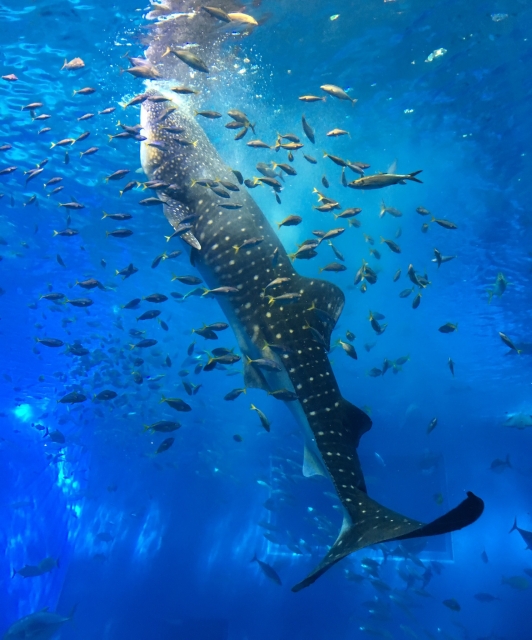 Whale sharks, manta rays and hordes of small fish create a powerful view in the world's largest aquarium. There are plenty of ways to know the fascination of Okinawa's sea, such as shows presented by sea creatures!
Google MAP
Nago pineappale park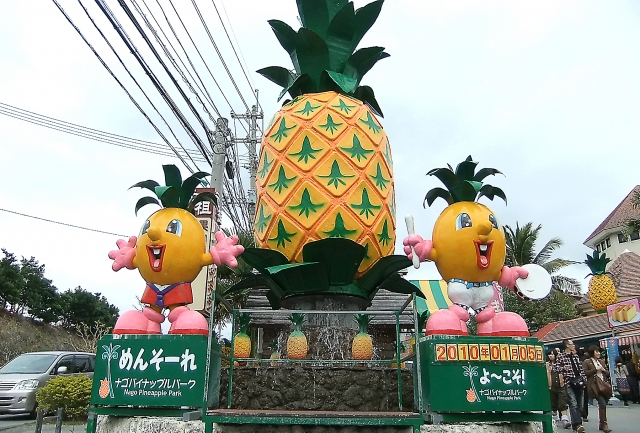 It is a theme park where you can fully enjoy tropical fruits such as pineapple. The park is full of nature, including roads surrounded by coconut trees, pine fields and subtropical forests with banana trees. Don't miss the wide variety of limited products from this Pineapple Park in the shopping corner.
Google MAP