Japan Alumni of Cambodia (JAC)
Japan Alumni of Cambodia (JAC)
The Japan Alumni of Cambodia (JAC) is an alumni association of Cambodian students who have received their formal education in Japan. Since its establishment in 2002, JAC has been playing a critical role in building a student network, mobilizing fellow graduates, and promoting Cambodia-Japan cooperation. Its members include fresh graduates, top management of private companies and non-profit organizations, and senior government officials.
Domestically, JAC maintains good relationships with the related government ministries, the Embassy of Japan in Cambodia, Japanese Business Association of Cambodia (JBAC), Cambodia-Japan Cooperation Center (CJCC), Japan International Cooperation Agency (JICA), and Japanese communities as well as other student associations. Internationally, JAC interacts with the Japanese alumni association in ASEAN member countries under a close cooperation with the ASEAN Council of Japan Alumni (ASCOJA) and the Asia Japan Alumni International (ASJA) in Japan.
In October 2018, JAC successfully hosted the 24th ASCOJA Conference in Siem Reap and was honorably awarded the Commendation of Minister for Foreign Affairs of Japan for its contribution to the promotion of friendship between Cambodia and Japan.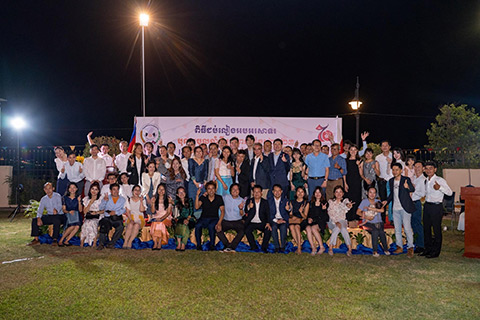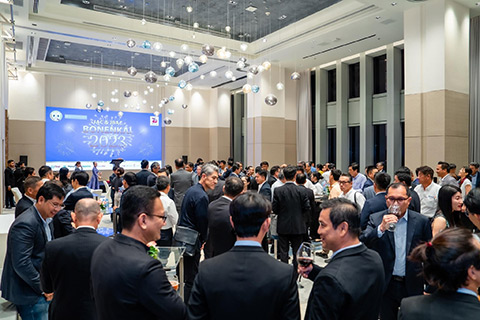 With strong support from the Embassy of Japan in Cambodia, JBAC, Japan Foundation, and other stakeholders, JAC has organized and facilitated various activities to further improve bilateral cooperation of the two countries, namely social networking, cultural exchange, academic exchange, and community services. JAC members also share their experience in Japan with Cambodian students at the explanatory session of Japanese Government Scholarship Students and at Cambodia's Embassy of Japan's high school information sessions to promote the Japanese Government Scholarship.