Japanese Graduate's Alumini Association of Sri Lanka (JAGAAS)
Japanese Graduates Alumni Association of Sri Lanka (JAGAAS)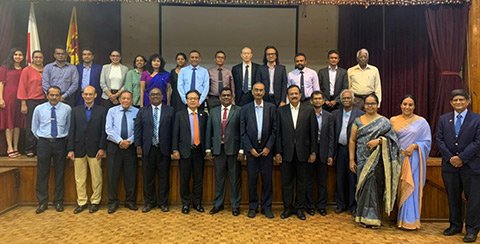 The Japanese Graduates' Alumni Association of Sri Lanka (JAGAAS) was formed in 1993 initially as the Monbusho Alumni Association of Sri Lanka comprising only of Monbusho Scholarship Holders who had returned to Sri Lanka after studying in Japanese Universities under the Monbusho Scholarship Scheme.
Subsequently in order to bring all the Japanese Graduates who had completed their studies in the Japanese Universities under one umbrella, the name accordingly was changed to Japanese Graduates' Alumni Association of Sri Lanka (JAGAAS).
The main objectives of our association are -
To share Knowledge and Experience gained in Japan with fellow Sri Lankans and the Society
To possess a collective responsibility and mission to be Good Will Ambassadors between the two countries in promoting cultural and educational relations
To provide a forum and to promote the spirit of Fellowship among members
To promote and foster cultural and educational relations between the two countries
To assist members in enhancing their knowledge by maintaining contact with relevant institutions in Japan and in Sri Lanka.
BON ODORI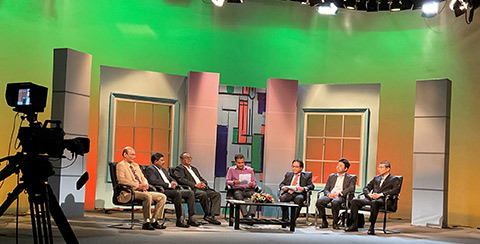 Bon Odori is the main cultural event of JAGAAS, which JAGAAS initiated and introduced in 1999 as a tribute and a mark of gratitude to Japan and Japanese people for the opportunity provided by the Japanese Government and Japanese people for Sri Lankans to study in Japan. Initially Bon Odori was organized and conducted exclusively by JAGAAS with the financial assistance and collaboration of the Japanese Embassy.
Through Bon Odori, JAGAAS's objective was to provide a window to Sri Lankan Society and to other expatriate communities of Japanese culture, including its traditional attire, songs and dance, and food and drinks while providing an opportunity for the Japanese community living in Sri Lanka to have an enjoyable evening once a year. Bon Odori provides a spectacular and magnificent sight to the Sri Lankan and other diplomatic communities to see Japanese people dressed in their colorful kimonos and dancing to the rhythm of their traditional Japanese songs.