The Japanese University Graduates Association of Singapore (JUGAS)
The Japanese University Graduates Association of Singapore (JUGAS)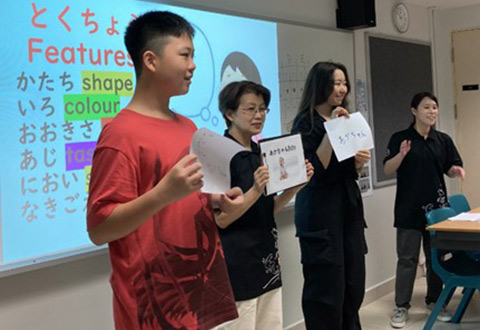 The Japanese University Graduates Association of Singapore, or JUGAS, is an alumni organization of non-Japanese citizens residing in the Republic of Singapore who have received their tertiary education in Japan.
JUGAS was formed in 1970 and has since been a uniting force among fellow graduates from Japanese universities. Our members range from young graduates to established professionals, including CEOs, Managing Directors of multinational and Singaporean companies, as well as top and senior Singapore government civil servants. There are also retirees who actively participate in our activities.
JUGAS was originally established as an alumni for graduates who earned at least one degree from a Japanese university. Currently, graduates of a university outside Japan who underwent a postgraduate course in a Japanese university for a period of at least one academic year but did not obtain a degree, graduates of junior colleges (tanki-daigaku) in Japan, or graduates of the Japanese Studies department (or equivalent) of a university outside Japan can also join as Associate Members.
JUGAS is also a constituent and founding member of Alumni International Singapore (AIS), which comprises graduate associations whose members were local and overseas returned graduates from America, Australia, Britain (including Oxbridge), Canada, Germany, Singapore (National University of Singapore and Nanyang Technological University), Ireland, Taiwan, New Zealand and France.
JUGAS maintains close linkages with the Embassy of Japan, the Japanese Chamber of Commerce & Industry (JCCI) Singapore, Japanese Cultural Society of Singapore (JCS), the Japanese Association of Singapore (JAS), the Japanese schools and the Japanese community in Singapore. Internationally, JUGAS also maintains a close relationship with counterparts in the ASEAN countries through ASEAN Council of Japan Alumni (ASCOJA) and the Asia-Japan Alumni International (ASJA) in Japan.
JUGAS organises and co-organises various annual and one-time activities for its members and the general public. These cultural, academic, social and educational activities not only facilitate interaction among JUGAS members and promote goodwill between Singapore and Japan, but also promote the general public's understanding of Japanese culture and language.